Norcross Announces Winners of 2018 Congressional Art Competition
Student Winner from Voorhees Inspired by Camden Rising, Visits DC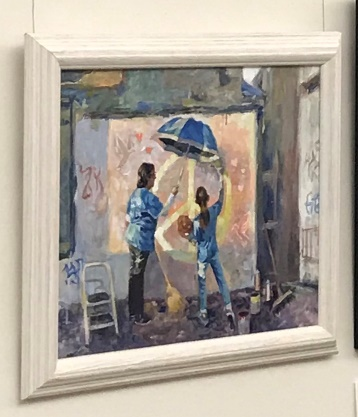 WASHINGTON, DC – Today, Congressman Donald Norcross (NJ-01) hosted the winner of the 2018 Congressional Art Competition in the U.S. Capital and announced the top finalists from New Jersey's First Congressional District.
The first place winner, Joyce Fang of Voorhees, submitted an acrylic painting titled, "Neighborhood" that shows two volunteers beautifying their community. Joyce, an 11th grade student at Eastern Regional High School, says she spent time with her family in the City of Camden to gain inspiration for the piece.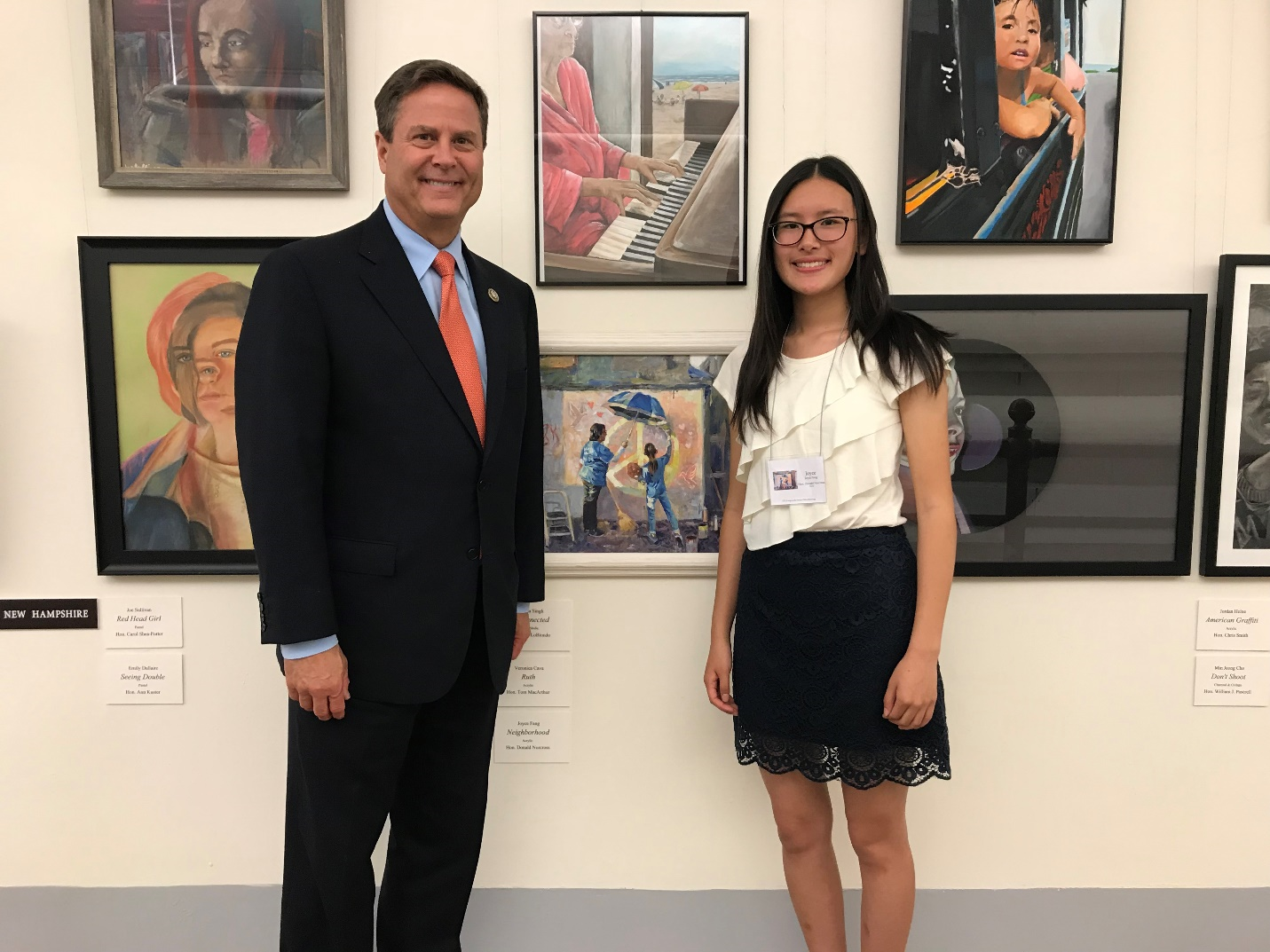 "I congratulate Joyce on her ability to successfully depict this uplifting scene, and am incredibly moved that she was inspired by my hometown," said Congressman Norcross. "We've seen tremendous job growth in Camden, along with major improvements in city schools, parks, and public safety. I don't think a painting like this would have been created by a student just 10 years ago, and it's encouraging to know that the next generation is optimistic about South Jersey's future."
"The idea for my painting was born after walking through the streets of Camden with my family and looking at both graffiti on the walls and areas that are being revitalized," said Joyce. "This piece showcases the importance of serving your community and creating a better place for future generations. The young girl is painting a peace sign because she wants those around her to be in a serene, positive environment. By caring about our neighborhoods and each other, we can all impart meaningful change."
Joyce's painting will hang in the U.S. Capitol for one year.
Lily Beck was chosen as the second place winner for her drawing titled "Sundown." Lily, an 11th  grade student from Palmyra, attends Palmyra High Schooland, and her acrylic painting drawing depicts a tranquil landscape.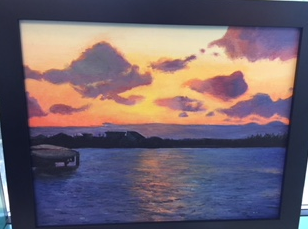 The third place winner is Saphire Alvarado, a 10th grade student from Camden who attends the Creative Arts Morgan Village Academy. Her drawing is titled "Cubist Still Life."
There were many art submissions from across New Jersey's First Congressional District and all artists will be honored by Norcross with an official Congressional certificate.
Norcross added: "I am always in awe of the talent that we have here in South Jersey and this year's submissions were all unique and impressive. I believe many of these students will continue creating masterpieces for years to come and we will even see some famous work coming out of South Jersey in the future."
Click here for the winners from 2017 and click here for the winners from 2016.
###
Contact: Ally Kehoe, Communications Director
ally.kehoe@mail.house.gov