Norcross Joins Navy Leadership in Philadelphia for Historic Foundry Pour of First Propulsor Mold for Columbia-Class Submarine Program
PHILADELPHIA, PA – U.S. Congressman Donald Norcross (NJ-01), Chairman of the House Armed Services Subcommittee on Tactical Air and Land Forces, recently visited the Naval Sea Systems Command (NAVSEA) Naval Surface Warfare Center in Philadelphia to witness the foundry pour of the propulsor mold for the first-ever Columbia-class submarine. Norcross fought for the passage of the House's National Defense Authorization Act (NDAA) for Fiscal Year 2021 (FY21), which includes strong support for the program.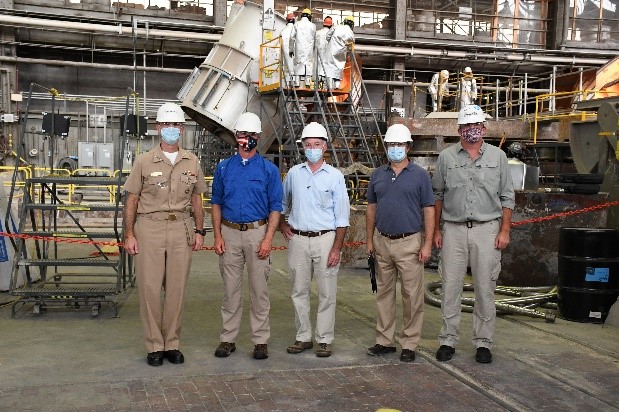 "I recently had the honor of joining U.S. Navy leadership and watching as 2,500 pounds of molten alloy was poured to create the first propulsor mold for the Columbia program, a program which will ensure our Navy remains unrivaled at sea," said Congressman Norcross. "In addition to bettering our Naval forces, the Columbia project will also create high-skill, high-pay jobs for years to come for local workers. I am proud of the bipartisan work done to make this program a reality, and I look forward to the positive impacts it will have on our military and economy for generations to come."
During his August 26th visit to the NAVSEA foundry, Norcross was joined by Assistant Secretary of the Navy James F. Geurts, Admiral James Caldwell (Director, Naval Nuclear Propulsion Program), Vice Admiral Bill Galinis (Commander,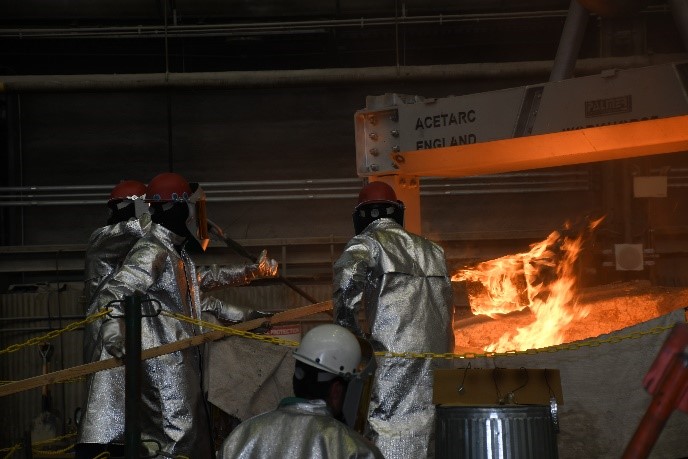 Naval Sea Systems Command), Rear Admiral Bill Houston (Director, Undersea Warfare), and Rear Admiral Scott Pappano (PEO, CLB).
Norcross was also joined by Rep. Joe Courtney (CT-02), Chairman of the House Armed Services Subcommittee on Seapower and Projection Forces, and Rep. Rob Wittman (VA-01), Ranking Member of the Seapower Subcommittee. The group received a tour of the foundry, which has been in operation for over 100 years and employs hundreds of workers in our region, and its various activities supporting the national security priorities of the U.S. Navy, culminating in the pouring of 2,500 lbs. of molten alloy for the first-ever propeller mold for a Columbia-class submarine.