Norcross, Kim Announce Bill to Connect Veterans to Registered Apprenticeships
CHERRY HILL, NJ – Today, U.S. Congressmen Donald Norcross (NJ-01) and Andy Kim (NJ-03) announced the Bringing Registered Apprenticeships to Veterans Education (BRAVE) Act – a bill that aims to educate veterans about registered apprenticeship programs and help their overall transition back into civilian life. The announcement of the BRAVE Act comes just before Veterans Day (Nov. 11) and National Apprenticeship Week (Nov. 11-17).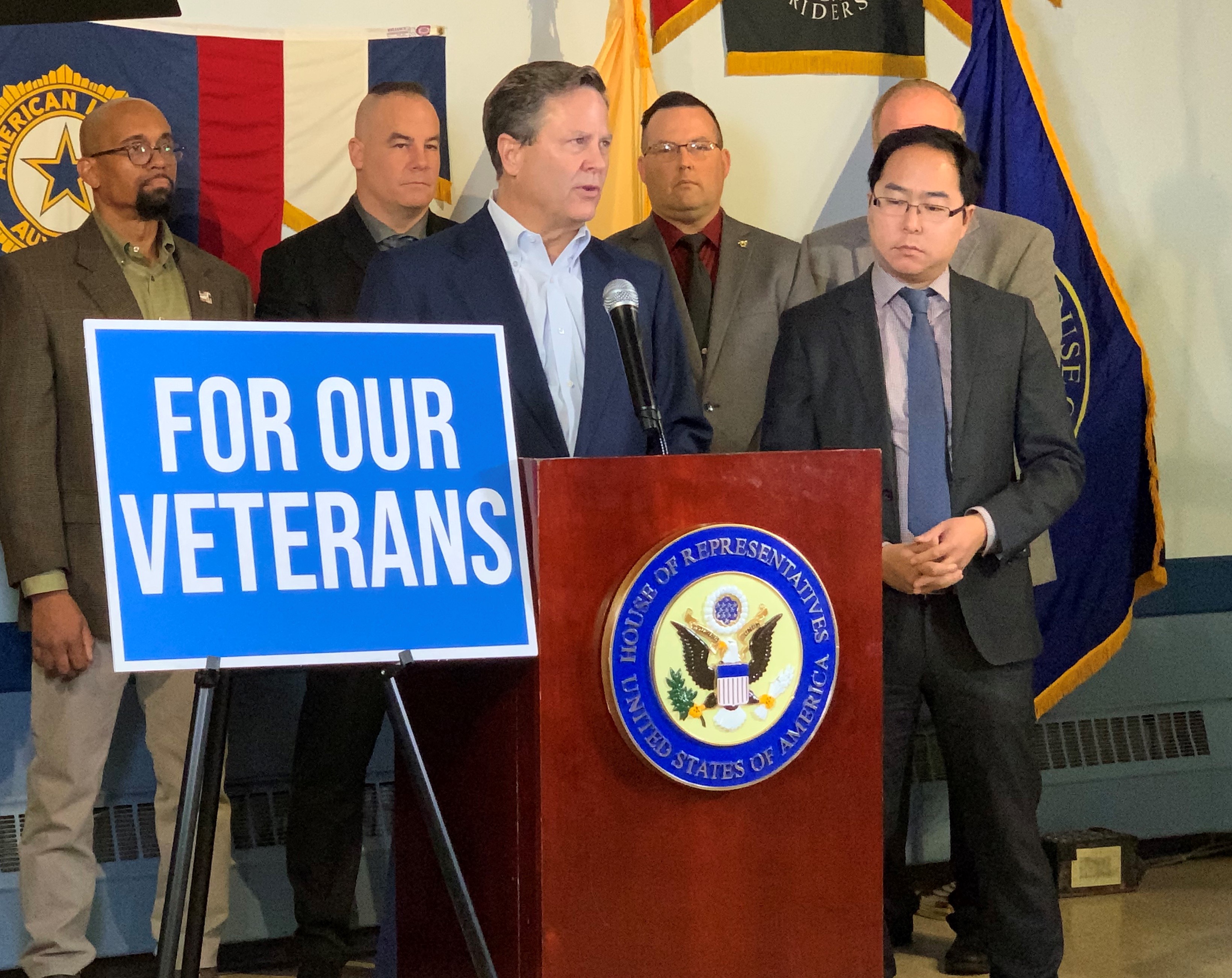 "Our veterans risk their lives for our freedom, and they should be afforded every opportunity to succeed as civilians. These well-trained, highly-skilled servicemembers are uniquely qualified to succeed in registered apprenticeship programs where they can learn and earn on the path to a rewarding career," said Congressman Norcross. "The BRAVE Act will ensure our transitioning veterans have the tools they need to enjoy a bright future for themselves and their families after serving so bravely to protect us all."
"We owe it to our veterans to help give them every opportunity to succeed," said Congressman Kim. "The building trades, through programs like Helmets to Hardhats, have created a path to achieve the American Dream for so many in our community. The BRAVE Act would help expand that opportunity to many more. I'm proud to work with Congressman Norcross to introduce this bill, and look forward to seeing Congress move it forward."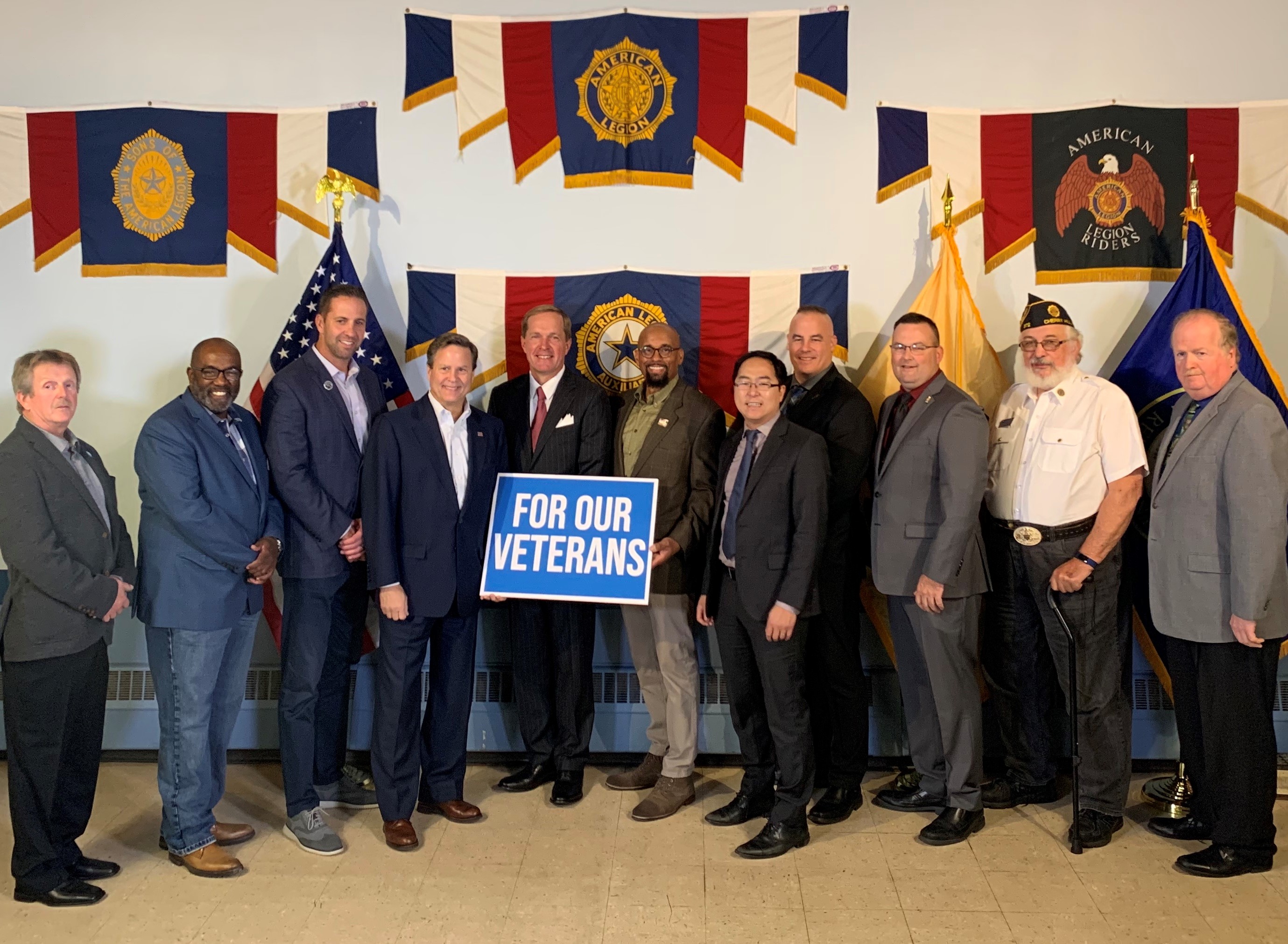 The BRAVE Act ensures that all transitioning servicemembers are provided information on registered apprenticeships and requires the Department of Veterans Affairs to create a user-friendly online system for veterans to access VA-certified registered apprenticeship programs with proven track records and endorsed by organizations like Helmets to Hardhats, a nonprofit that connects servicemembers with opportunities in the construction industry.
Congressman Norcross and Kim announced the bill this morning at the American Legion Post 372 in Cherry Hill where they were joined by South Jersey veterans, Building Trades leaders and an IBEW 351 apprentice who went through Helmets to Hardhats to find his apprenticeship.
"Veteran's Day isn't just one day of the year – for those who have served and our families, Veterans Day and advocating for veterans' issues occurs every day," said Joe Merimonde, Commander of American Legion 372. "On behalf of The American Legion and its nearly 3 million members, I commend Congressman Norcross and Congressman Kim for their work to ensure veterans can be connected to workforce training."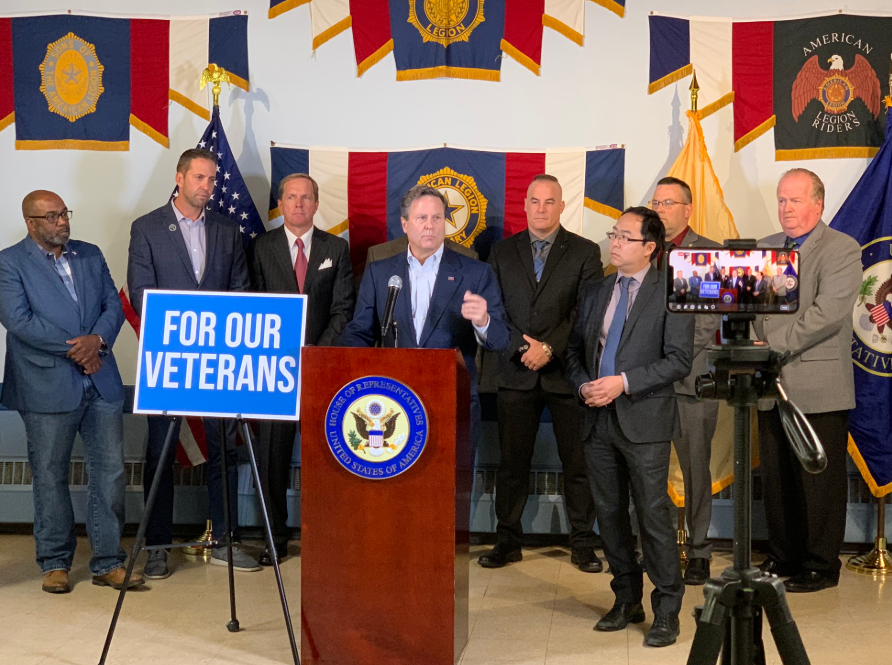 "Many veterans require assistance and resources to find meaningful work outside of the service – and that is what the BRAVE Act provides by connecting veterans to registered apprenticeships and programs like Helmets to Hardhats," said Dan Cosner, President of South Jersey Building and Construction Trades Council. "On Veteran's Day – which happens to fall during National Apprenticeship Week – our servicemembers will not only be honored and thanked, but they will be provided with opportunities for a successful future. I applaud Rep. Norcross and Rep. Kim for bringing apprenticeships to our veterans."
"In the military we spend a lot of time training, a lot of time preparing for war and a tremendous amount of time putting ourselves in a position where harm's way becomes our way. When we depart from that, sometimes that transition becomes very rough," said Stephan Jackson, an IBEW 351 Member and a Helmets to Hardhat Apprentice. "Veterans come out in need of guidance and direction. They are in need of the type of things Congressmen Norcross and Kim are introducing today through this bill. Thank you for giving us veterans an opportunity to perform, to learn, to develop and to build a future that allows us as Americans to do what we have been trained to do, and that is serve."
Click here to watch the press conference. Click here to view or download photos from the press conference.
###