Rep. Norcross Honors Workers During Labor Day Celebration at Peter J. McGuire Memorial
PENNSAUKEN, NJ – Today, U.S. Congressman Donald Norcross (NJ-01) – an electrician by trade and a member of the House Education and Labor Committee – celebrated Labor Day at the annual wreath laying ceremony at the Peter J. McGuire Memorial at Arlington Cemetery in Pennsauken. Peter J. McGuire is known as the 'Father of Labor Day,' and lived in Camden and was buried in Pennsauken.
In 2019, McGuire's memorial and gravesite officially became recognized as part of the National Register of Historic Places, the official list of the United States historic buildings, districts, sites, structures and objects worthy of preservation. It was established as part of the National Historical Preservation Act of 1966 and is overseen by the U.S. National Park Service.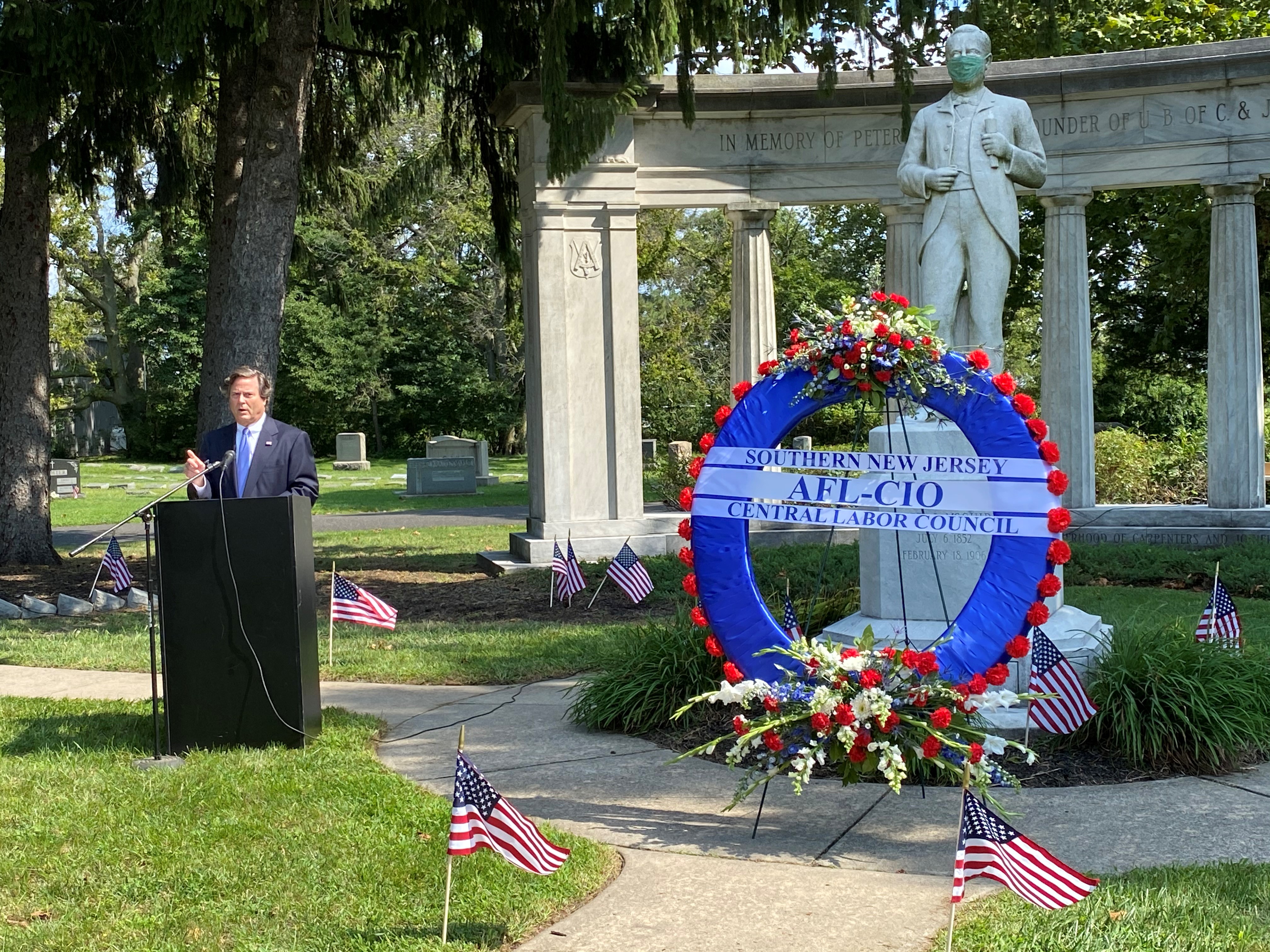 "This remarkable man, with South Jersey roots, understood the American workforce is our greatest asset," said Congressman Norcross. "I've spent my career working as an electrician and fighting for New Jersey's working families – and Peter J. McGuire set the stage for all of that. Each year, I am humbled and honored to be able to pay my respects to the man who paved the way for so many, not just in South Jersey but across the country. This Labor Day, as we continue to fight back against COVID-19, we take some extra time to thank our workers, including all of those who have been on the job throughout this pandemic."
Watch the full event here.
During the event, Barbara Young, RN at Virtua Hospital and President of JENSO-IUOE Professional Nurses Union Virtua Hospital, was honored with the George E. Norcross Jr. Humanitarian of the Year Award for her outstanding community service.
"My values and morals instilled in me growing up have made me the person I am today," said awardee Barbara Jones, RN. "My membership with JENSO encouraged and supported my activities for the community which enabled me to be recognized for this award."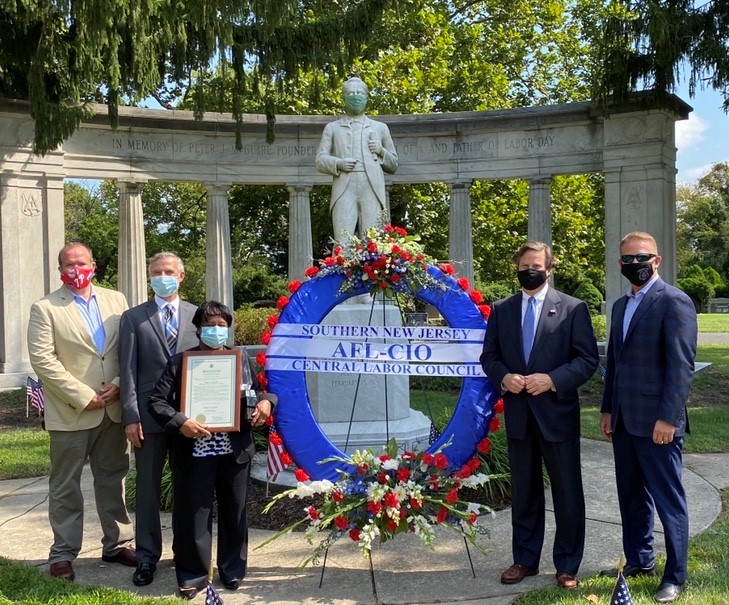 "All labor has dignity," said Rob Ansaro-Angelo, Commissioner of the NJ Department of Labor and Workforce Development. "I am proud to serve one of the most diverse states in the nation and one of the most diverse cabinets in state history. Empowering diversity and inclusion must be a constant mission, for all us, in the labor movement and outside of it. That is the only way for us to achieve true dignity in the workforce. Or to put it in another 2020 term, all workers are essential workers. All workers deserve dignity."
"When I joined my union in 1989, I learned who Peter J. McGuire was and what he represented," said Dan Christy, Gloucester County Freeholder and Union Carpenter. "He helped make sure the men and women of this country had better lives and safer working conditions and fair pay on a daily basis. The people who get up and build this nation are treated fairly and that is because of this man, Peter J. McGuire."
###
Contact: Carrie Healey, Communications Director
carrie.healey@mail.house.gov