Norcross & NJ Environmental Leaders Call for More Electric Vehicle Charging Stations in Camden County
PENNSAUKEN, NJ – Today, U.S. Congressman Donald Norcross (NJ-01) joined New Jersey environmental leaders, business owners and public officials to call for enhanced electric vehicle infrastructure. At an event at the Camden County Boathouse, which is home to an electric vehicle charging station, Environment New Jersey and Jersey Renews showcased electric vehicles.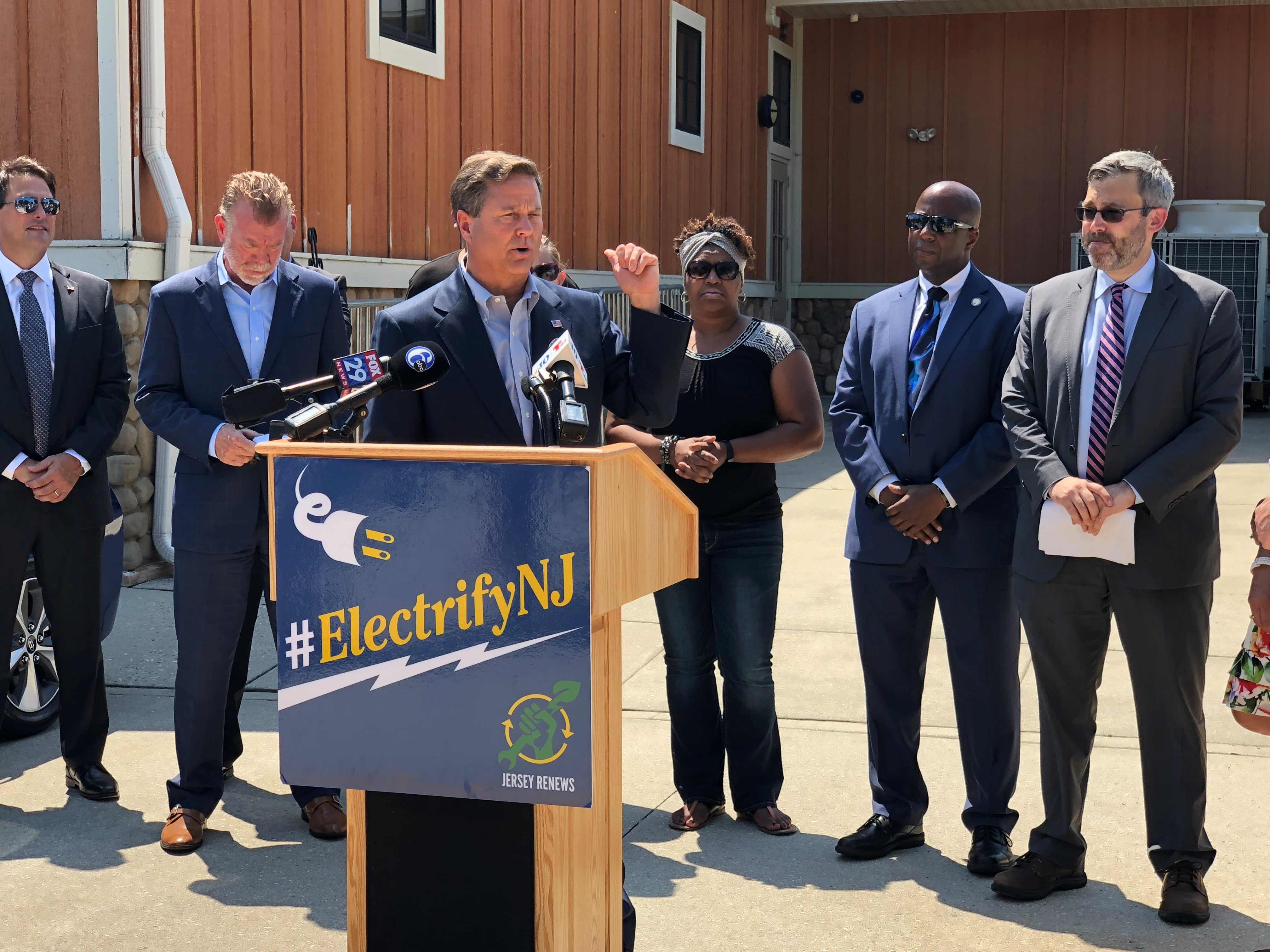 "Environment New Jersey is rightfully bringing attention to energy-efficient and renewable options with their electric vehicle showcase events," said Congressman Donald Norcross. "By embracing our clean-energy future, our country can add good paying-jobs and improve the economy overall. For the sake of our children and grandchildren, our economy and our national security, let's work together to limit pollutants and reduce our dependence on fossil fuels."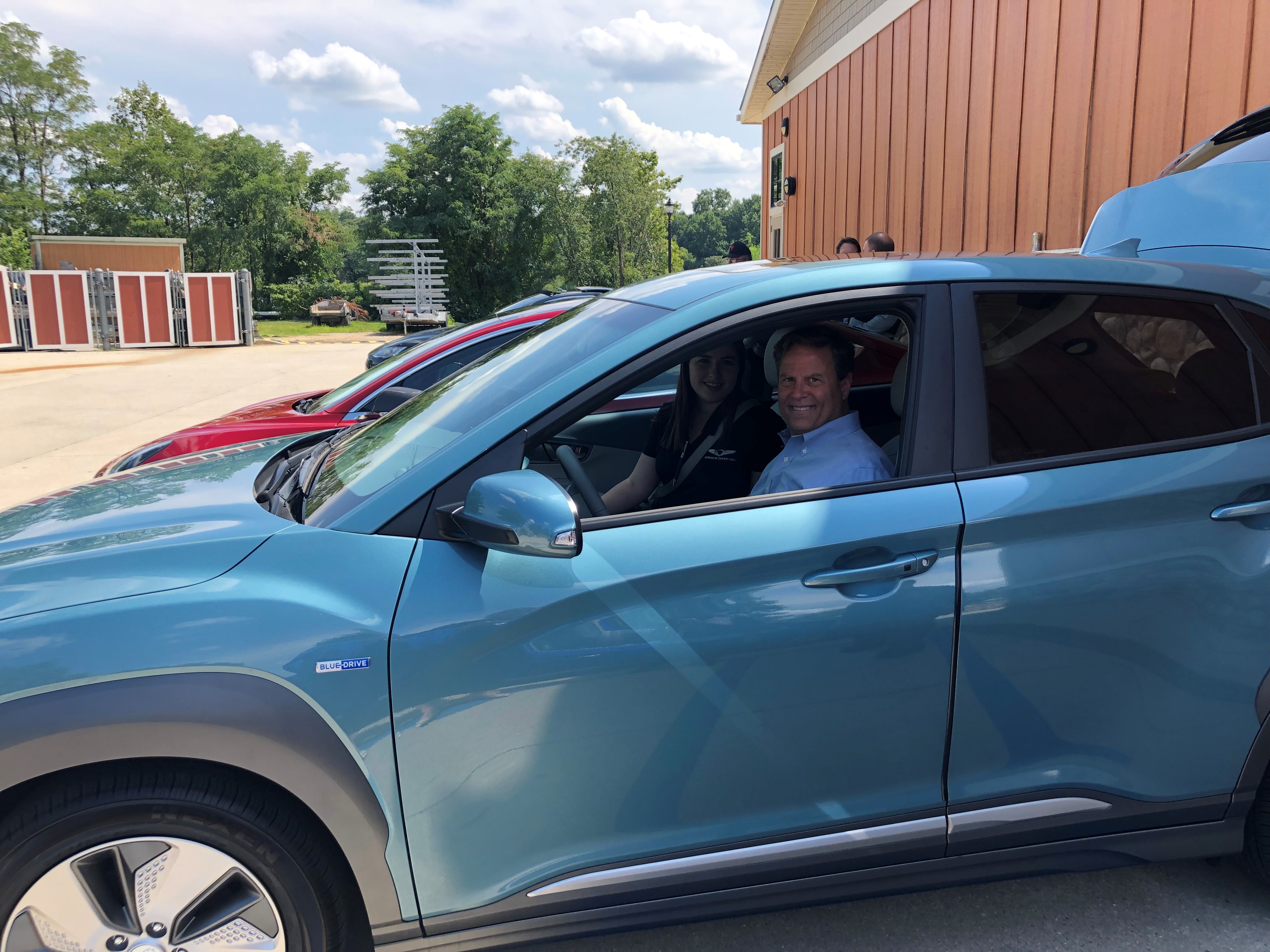 "Electric vehicles are here now, and New Jersey needs to do more to make it easier to plug in," said Doug O'Malley, director of Environment New Jersey. "Electrifying our transportation sector is one of the most critical things we can do fight air pollution and climate change. By taking steps to improve our EV infrastructure and accelerate the transition to electric transportation, New Jersey can create the road map for other states to follow."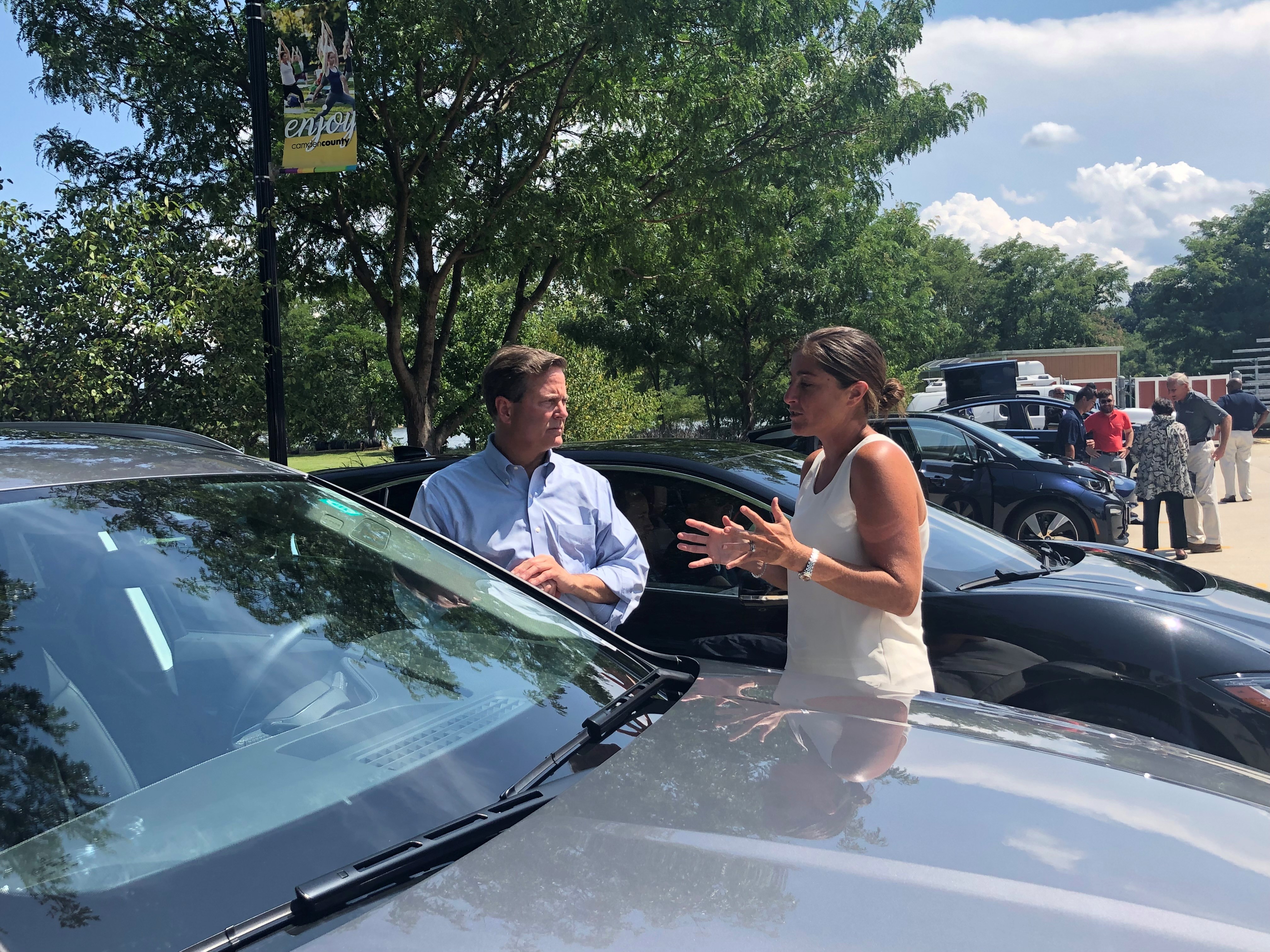 Currently, there are just 18 electric vehicle charging stations in Camden County.
"Increasing the number of electric vehicles on the road is a crucial step to meeting New Jersey's emissions reduction goals," said Debra Coyle McFadden, executive director of New Jersey Work Environment Council. "Transitioning our transportation infrastructure to electric is an opportunity to create good paying jobs, improve public health by reducing air pollution along well-traveled routes and mitigate our impact on the changing climate."
There are more than nine million people and three million registered vehicles in New Jersey, and the state suffers from some of the worst regional air pollution. Camden County is one of 10 New Jersey counties to receive an 'F' for ozone protection on the American Lung Association's 2019 State of the Air report. The transportation sector is the leading cause of greenhouse gas emissions in the state.
"For New Jersey to combat climate change and meet our goals to reduce emissions, we have to adjust how we get around by expanding options such as public transit. And for trips that have to be made by car, we also need more people to be driving electric cars," said Morgan Folger, Clean Cars Advocate for Environment New Jersey.
"New Jersey new car and truck dealers are all-in on electric vehicles," said Jim Appleton, President of the New Jersey Coalition of Automotive Retailers. "Consumers are just now becoming aware that New Jersey new car dealers currently offer more than 60 models of electric, plug-in hybrid and hybrid vehicles   from 25 different manufacturers. And the really exciting news is that dozens more are expected in the next few years."
"It's encouraging to see industry focused on the next generation of environmentally-safe transportation options that won't leave our children and grandchildren with a more polluted world," said Assemblyman William Spearman (D-Camden). "Establishing a 21st century electric vehicle charging infrastructure would be an important step toward the goal of eliminating greenhouse gases from our transportation system."
"We're looking very closely at how Collingswood can incorporate more resources for electric vehicles," said Collingswood Mayor James Maley. "It's not a light lift but we are on board for making greener options more readily available for everyone in the Borough. It's important these kinds of initiatives are supported from the municipal to the federal level and everywhere in between if we expect to have any impact on our planet."
###
Contact: Ally Kehoe, Communications Director
ally.kehoe@mail.house.gov